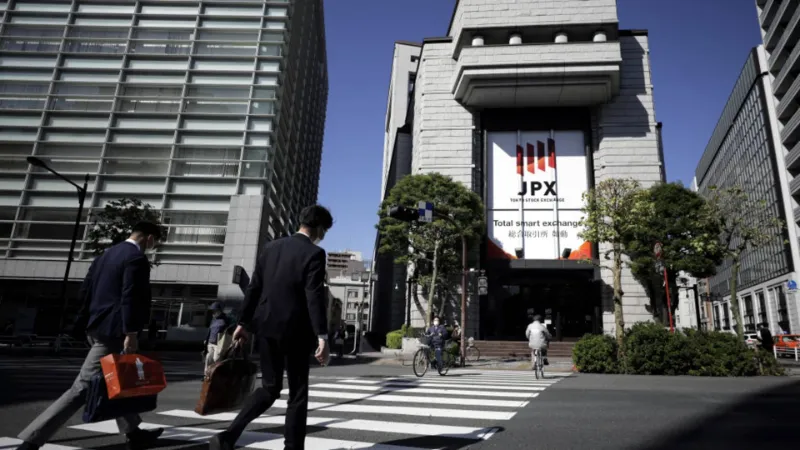 Asian markets opened lower on Tuesday, tracking Wall Street losses as the fallout over SVB lingers. Investors in Asia are closely monitoring developments from the U.S., where major banking stocks fell after news of a potential investigation into Silicon Valley Bank (SVB). The bank is accused of being involved in money laundering activities and its stock has been under pressure since last week.
In response to this news, Asian investors have become increasingly cautious about their investments and many have opted to take profits rather than risk further losses due to uncertainty surrounding SVB's prospects. This has led to declines across various indices including Japan's Nikkei 225, which was down 0.6%, Hong Kong's Hang Seng Index, which dropped by 1% and South Korea's Kospi Composite index, which declined by 0.3%.
The sell-off comes despite positive economic data released earlier this morning showing that China's industrial production grew at its fastest pace in five months during April 2021, rising 9% year-on-year compared with 6% forecasted by economists surveyed by Reuters before the release of official figures today. Despite these encouraging signs for China's economy, investors remain jittery ahead of any further developments from the US regarding SVB or other banks potentially facing similar investigations going forward.
Read more at CNBC