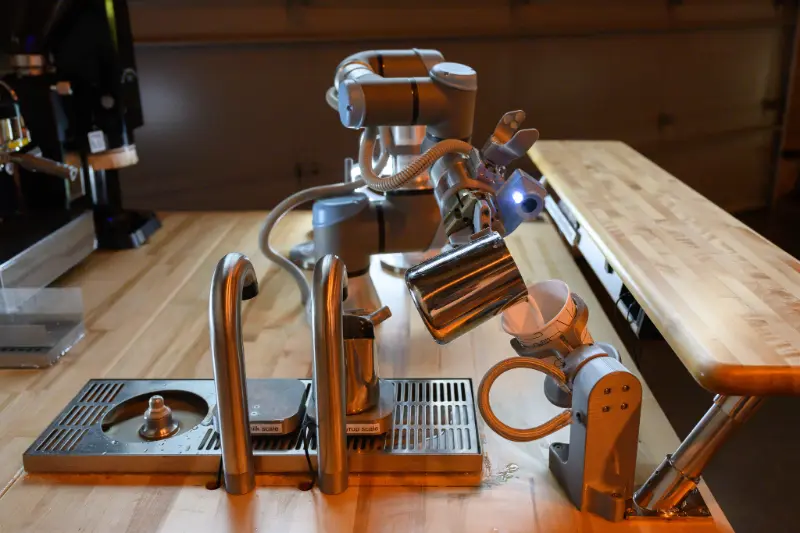 In a world where technology continues to revolutionize various industries, the coffee industry is no exception. Seattle-based startup Artly has caught the attention of investors and coffee lovers alike with its innovative approach to brewing the perfect cup of joe. Utilizing robotic baristas, Artly aims to bring a new level of efficiency and precision to the coffee-making process.
Artly's recent success can be attributed to its strategic use of the crowdfunding platform StartEngine. Within a mere week of launching its equity crowdfunding campaign, the company managed to raise an impressive $340,000. This achievement not only highlights the growing popularity of crowdfunding but also demonstrates the strong interest and support for Artly's vision.
Equipped with cutting-edge technology, Artly's robotic baristas are designed to deliver consistently excellent coffee, taking into account factors such as temperature, brewing time, and even individual preferences. By automating the brewing process, Artly aims to streamline operations, reduce human error, and create a more efficient and personalized coffee experience.
While some may argue that the art of coffee-making should remain in the hands of skilled baristas, Artly presents a compelling case for the integration of technology in this age-old craft. The startup's success on StartEngine not only showcases the potential of crowdfunding as a means of raising capital but also highlights the growing interest in innovative solutions within the coffee industry. As Artly continues to refine its technology and expand its reach, it will be interesting to see how the traditional coffee landscape evolves in response to this robotic revolution.