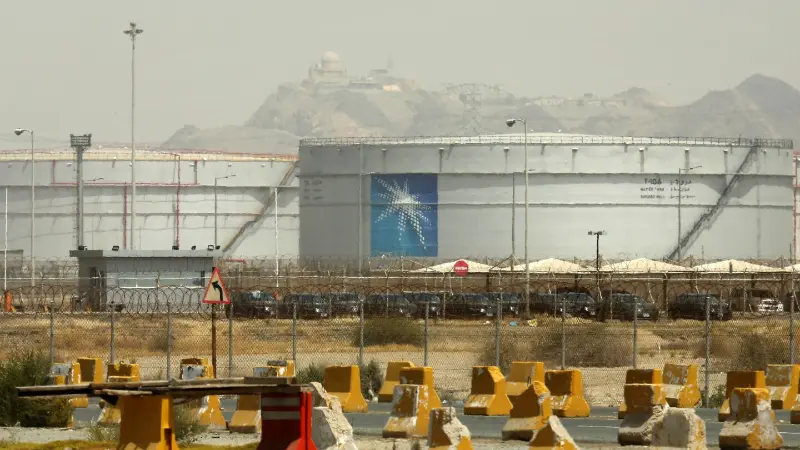 In a surprising turn of events, Saudi Arabian oil giant Aramco has reported a significant decline in profits for the second quarter of this year. The company, which is state-run and one of the largest oil producers in the world, saw its profits drop by nearly 40% compared to the same period last year. This news comes as a shock to many, as Aramco has consistently been a powerhouse in the oil industry, generating massive profits year after year.
The decline in profits can be attributed to several factors. Firstly, the global COVID-19 pandemic has severely impacted oil demand, leading to a decrease in prices and a surplus in supply. This has put immense pressure on oil companies around the world, and Aramco is no exception. Additionally, geopolitical tensions and trade disputes have further exacerbated the situation, hindering the company's ability to navigate the volatile oil market.
Despite the decline in profits, Aramco still managed to earn an impressive $30 billion in the second quarter alone. This highlights the resilience of the company and its ability to weather challenging times. As the world gradually recovers from the pandemic and oil demand begins to stabilize, Aramco will likely regain its footing and bounce back stronger than ever. The company's long-standing position as a key player in the oil industry, coupled with its extensive reserves and production capabilities, will undoubtedly be crucial in its recovery.
Aramco's significant decline in profits for the second quarter of this year is a clear indication of the challenges faced by the global oil industry. The COVID-19 pandemic and geopolitical tensions have created a perfect storm, resulting in a decrease in oil demand and prices. However, with its strong financial position and vast reserves, Aramco is well-positioned to overcome these obstacles and emerge as a resilient force in the oil market once again.
Read more at AP News