AI Assistant with Built-in Projector Displays Its User Interface on Your Wrist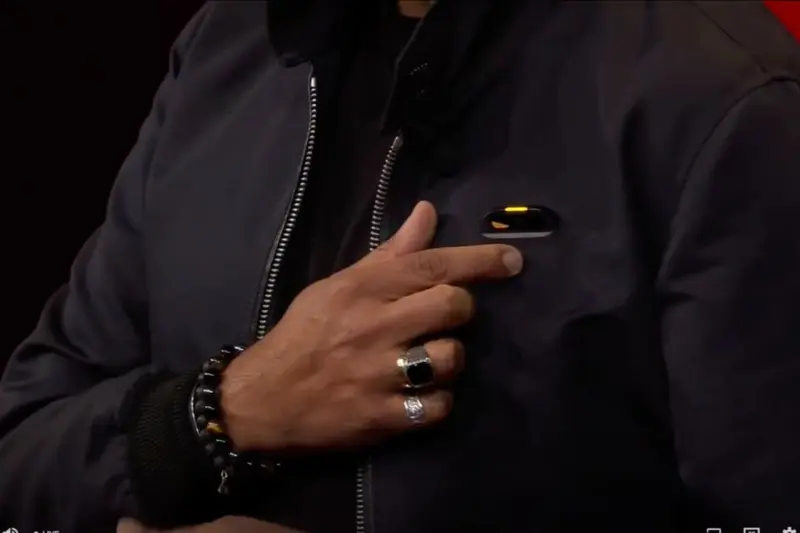 The future of wearable technology has arrived with the introduction of a new AI assistant that uses a built-in projector to show its user interface. This device looks like something straight out of Star Trek, but it is so much more than just an iconic communicator badge. The AI assistant can be used for various tasks such as scheduling appointments, making calls, and sending messages. It also comes equipped with voice recognition capabilities to make using it even easier.
What sets this device apart from other wearables is its ability to project an interactive UI onto any surface around you, giving users access to all their data at the touch of a button or voice command. This makes multitasking simpler and faster than ever before; no need for multiple devices when one will do the job! Additionally, this wearable offers real-time notifications about important events or activities in your life – allowing you to stay on top of things without having to constantly check your phone or computer screen for updates.
This revolutionary piece of technology is sure to revolutionize how we interact with our digital world by providing us with instant access to information without needing multiple screens or devices cluttering up our lives – all thanks to its unique built-in projector feature!
Read more at Tom's Hardware