12 best Cyber Monday iPad deals: iPad, Pro, and Mini sales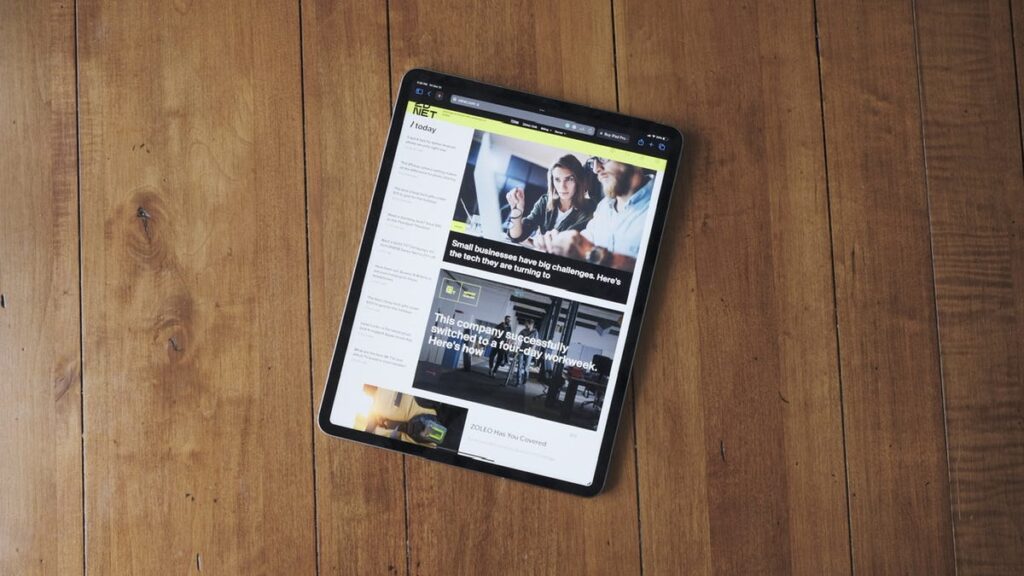 The holiday shopping season has finally arrived, and with it, discounts galore. Black Friday weekend means sales on all things tech, including from big-name brands like Microsoft, Samsung, and Apple. 
While Apple rarely has discounts on its devices, you can find deals like $100 off iPads right now. We've rounded up the best Cyber Monday iPad deals across various retailers so you can snag an iPad for less this holiday season.
Latest Cyber Monday iPad dealsThe last time this page received an update, these were the latest iPad deals worth checking out:
iPad Pro 12.9 inch 6th generation for $100 off at VerizoniPad 7th generation (Renewed) for $219 (save $277)iPad Mini 6th generation for $400 (save $100)iPad Air 5th Generation for $549 (save $50)Best Cyber Monday iPad dealsBelow are the five best iPad deals we found could find. Further down the page, you'll see other interesting iPad deals we spotted at retailers like Amazon and Best Buy.
Current price: $1,000Original price: $1,400Even though the iPad Pro just got an upgrade to the M2 chip, this 2021 iPad has the almost as powerful M1 chip — and it's currently $400 off. This is Apple's largest tablet with a 12.9-inch superior display for lifelike images and graphics. This powerful tablet is hailed as a great device for professional editing and content creation.
Current price: $999Original price: $1,099The latest iPad Pro model that was only just released in October is $100 off at Amazon ahead of Cyber Monday. The major changes between the 2021 model and this version is that this iPad has Apple's new M2 chip, which consists of 20 billion transistors — 25% more than M1. It's the same exact processor that Apple is using in the new 13-inch MacBook Pro and MacBook Air, so you can expect a powerful tablet.
Current price: $270Original price: $329Apple rarely has its products on sale, so even $60 off this iPad is something worth noting. It has 64GB of storage and is powered by Apple's A13 Bionic chip. Plus, the 10.2-inch Retina display has True Tone, so the screen is comfortable to view at any light. 
Current price: $12.49/mo. Original price: $18.05/mo. Snag an iPad Mini for $200 off as an Cyber Monday deal at Best Buy. This deal is specifically for the iPad Mini Wi-Fi + cellular model through the Verizon network. You'll pay $12.49 per month instead of $18.05 per month (for 36 months, 0% APR) with this deal, saving you $200 ($5.56 per month). 
The sixth-generation iPad Mini (released last year) has 64GB of storage, an A15 bionic chip, an 8.3-inch Liquid Retina display with True Tone and wide color, Touch ID, and a 12MP wide back camera plus a 12MP ultra-wide front camera with Center Stage. 
Current price: $669Original price: $749Apple's newest iPad Air is currently on sale for $80 off ahead of Cyber Monday. This iPad model was only just released in March, and has only reached this price point one time during Amazon's October Prime Day. All five iPad colors are on sale on Amazon right now, and you can expect a 10.9-inch Liquid Retina display with True Tone as well as Apple's M1 chip with Neural Engine. 
Cyber Monday iPad deals at AmazonHere are some other iPad Cyber Monday deals available at Amazon:
Cyber Monday iPad deals at Best BuyHere are some other iPad Cyber Monday deals available at Best Buy:
Cyber Monday iPad deals at WalmartHere are some other iPad Cyber Monday deals available at Walmart:
We chose these Cyber Monday deals on tablets based on the brand, discounted price, and product reviews (both good and bad). Deals on tablets change daily and even hourly, so if you're interested in the best discounts, be sure to check a retailer's website often for deals of the day. 
Cyber Monday always falls on the Monday after Thanksgiving. This year, it happens on Monday, Nov. 28. Cyber Monday is the day that you can find exclusive online-only deals, and perks like free shipping. 
Every year, Black Friday occurs the day after Thanksgiving in the US. This year, it took place on Friday, Nov. 25. However, you can expect deals during the month of November, as well as discounted prices on tablets and other electronics the weekend following Black Friday.
. . .
Read more at www.zdnet.com